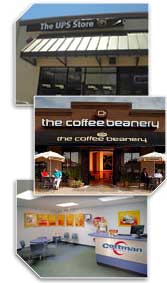 If you are interested in a franchise loan, start up franchise financing, or franchise funding, then you need to speak with

FranchiseTiger.com (Diamond Financial Services, N.J.)

. The franchise loan consultant experts in start-up franchise financing. At Franchise Tiger we can quickly pre-quality you and discuss your leasing and funding options to help you start up your franchise business or expansion needs.

Our high success rate has benefitted many franchisees throughout the country.

What are the Benefits of Leasing?
Conserve capital
Save bank lines of credit
Tax advantages
100% Financing
No obsolete equipment
Custom tailored to your needs
Financing is the Key to Success
Obtaining franchise financing may be the most difficult part of your new business venture. Whether your qualifications are average, strong or unique, we know how to present or structure, so you have the best chance for approval. Many lenders are particularly hesitant to fund start up franchises. We know how and where to get them financed. We get loans approved that other lenders turn down. You get the benefit of our Franchise expertise and business lender relationships.
We Maximize your Loan Potential
Studies have shown, for example, that in one year over 21 million small business loans were applied for through local banks and only 4 million were actually funded to start a business! Reason for failure varied. We realized that many capable individuals were not able to identify interested financial institutions, package the application or justify their needs to Bank officers. Over 84% were initially declined due to presentation alone. The experience and skill of the loan officer sometimes determined the potential success rates as much as the merits of the application itself!
We Offer the Total Solution
Our specialty is mainly SBA financing (Small Business Administration), lending programs that are guaranteed by SBA, but provided by conventional lenders. SBA programs are offered to almost anyone. Not all SBA lenders are the same, though. We have close relationships with only the most aggressive Business expansion lenders nationwide. We help you evaluate the possibility of buying a franchise, (pre-qualify me), assist you through the application process, professionally package your loan and work with you until loan approval and funding.
Reach your Goals and Dreams
Our success rate is high for we know what our business lenders want and need to get your loan financed. The best program is the one that provides you with adequate capital to succeed in your new venture. We pride ourselves in securing working capital whenever possible and to provide a complete package for all of your business and financial goals.
We invite you to review our website and to give us a call toll free at
(877)508-2274
if you have any questions.